Macro Invertebrate Ecology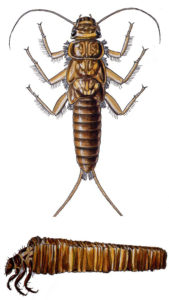 Best for Primary and Intermediate Grades — 1-hour in-class — For bookings, please contact us.
Students discover through exploration, different strategies macro invertebrates use to eat and live.
Students "build" a macro using a variety props that represent macro tools for survival.
One of our most popular programs!