Kinsmen Park Stream Restoration, Cranbrook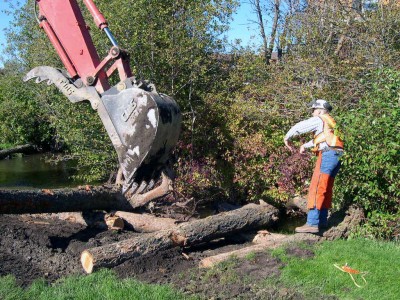 In May 2004 the Regional District of the East Kootenay granted the Joseph Creek Community Action Team (now named Joseph Creek Streamkeepers) $11,000 to design a restoration project in Kinsmen Park, Cranbrook.  The project was designed to serve as a living laboratory for community water conservation awareness activities.
Mainstreams received $66,555.00 total funding from five different granters and $15,500.00 in-kind funding from four local non-government organizations to complete the project and to carry out educational activities related to the restoration project.
Joseph Creek Streamkeepers is coordinated by Mainstreams.  Mainstreams is a charitable organization located in Kimberley, B.C.