Water Science Certificate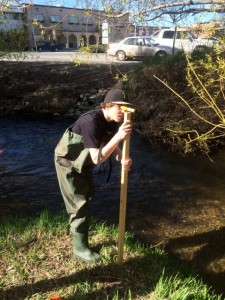 A 4-part program to teach Senior Secondary students about water monitoring.  Minimum class time is 1.5 hrs. in-class and 3-field sessions of 1.5 hrs.  Can lead to Mainstreams Water Science Certificate.  Available only in Kimberley and Cranbrook.
This program has an optional work experience element, which engages the students in riparian restoration work based on permaculture principles.
Water Science has been taught successfully in Cranbrook and Kimberley since 2012.